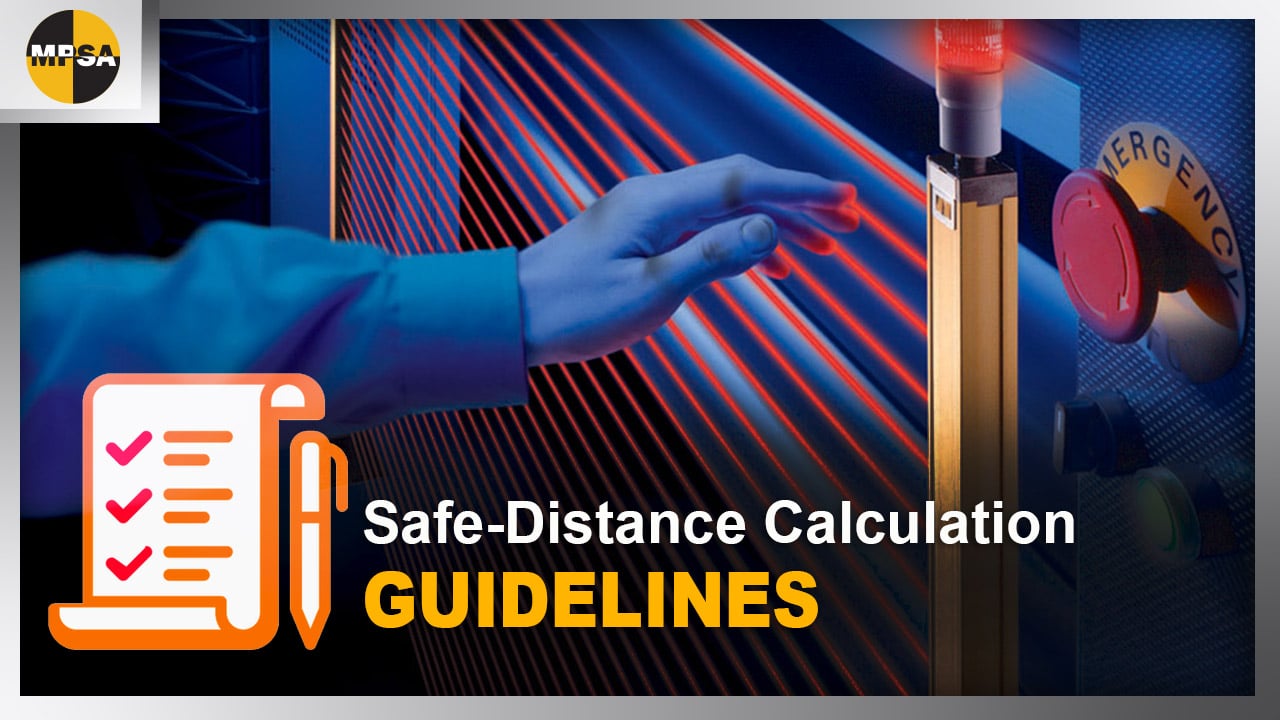 Guidelines for Safe-Distance Calculations & Presence-Sensing Devices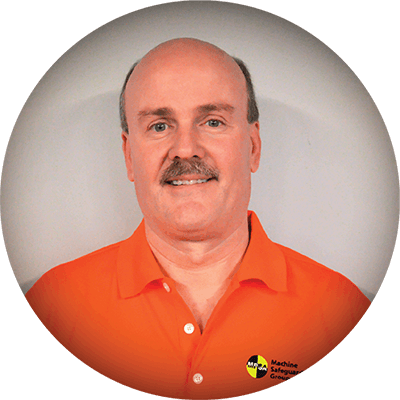 When clients reach out for machine safety advice, our conversations usually include close calls or accidents involving their machinery. So, often my first question is, which safety devices are on or around your machine?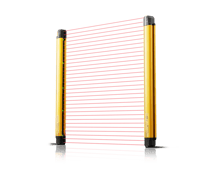 When responding, clients usually mention some presence-sensing safety devices, like safety light curtains and sensors. Yet, only a handful know all presence-sensing devices must be installed at a safe distance away from the machine hazard, following the stop time of the machine and the specific response specifications of the presence-sensing safety device.
Today we'll learn about safe distance calculations, as defined by the American National Standards Institute (ANSI), and how to utilize different types of safety presence-sensing devices and their "safe distance" installation.
Jump to a Section

Guidelines for Documentation | Guidelines for Safe Distance Installation | Guidelines for Maintaining Presence Sensing Devices | Contact MPSA

Guidelines for Safe Distance Documentation
The first step to ensuring devices are installed at a safe distance is to gather relevant documentation to source the minimum safe-distance calculations. It is best practice to calculate the safety distance before installing a presence-sensing device, like a light curtain, to ensure compliance with safety standards and help prevent long-term costs of injury and machine downtime.

1. First, you and your machine safety stakeholders need to develop an inventory of all installed presence-sensing safety devices.
2. Consult the Original Equipment Manufacturer's (OEM) manual or machine specifications to determine if the OEM prepared the machine's safe distance calculations.

5. Consult the safety devices' manufacturer's installation instructions and safe-distance calculations if OEM records are unavailable. These can usually be found online on the safety device's website, and/or the installation manual for your specific device.
4. Confirm the correct installation distance from the machine hazard on each machine and each presence-sensing device according to your documented records for device installation.
Guidelines for Safe Distance Installation
Some machines may have a wind-down time that cannot be stopped quickly without damaging the machine or products. For these machines that have long stop-times, you may need to consult the machine OEM, the safety device manufacturer, or a machine safety consultant to help assess the correct stop-time analysis for preparing accurate safe-distance calculations.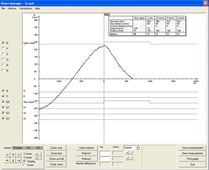 MPSA uses a computer-based analyzer to accurately measure and record the stop time of machines. This determines the proper distance to locate a presence sensing device from the hazard point and is critical for meeting applicable safety standards.
Contact us if you need help with developing your machine's stop time and safe distance calculations for the correct installation of machine safety devices.


Now that you've confirmed the correct safe-distance calculations per the documentation and recommendations above, you can install (or re-install) your presence sensing devices at the correct distance. Make sure to observe the manufacturer's specifications for periodic testing and maintenance of the safety device.

Guidelines for Maintaining Presence Sensing Devices
Now that your devices are properly installed, keep them effective with these best practices.
1. Keep the safe-distance calculations with your machine safety files.

2. Instruct all personnel, including maintenance personnel, on the exact placement of any presence-sending devices, like safety light curtains, and how it is critical for safe operation. It must not be modified or moved unless such work is reviewed and approved by authorized personnel at your facility.
3. Include all presence-sensing safety devices in your management of change (MOC) procedures to ensure appropriate review and authorization of any installation and device modifications.
Summary

To avoid close calls or accidents involving machinery, your company must work towards maintaining different types of safety presence-sensing devices and their safe distance installation. Without knowing these details and documenting the safe installation distance, you run the risk of working way too close for safety.
Contact MPSA

If you have any questions or comments please do not hesitate to contact our MPSA machine safety experts.
Resources & Information
Read More in Machine Safety Talk
Most Recent
It's that time of year when ghosts and goblins come out to play, and while we enjoy a good scare during the Halloween season, there's one thing that...
Safety must stand as an unwavering pillar in any laboratory setting, ensuring innovation thrives without compromising the well-being of those at the...
At your facilities, the utmost priority is the safety of your employees and the integrity of your operations. Every day, your machines are crucial in...
Ensuring the safety and well-being of employees operating industrial machinery requires a deliberate and well-designed approach. Applying "quick fixes
Did you know there's a crucial connection between machine safety maintenance and the well-being of your workers? It's true! And as technology...
Here at MPSA, we define turnkey machine safety solutions as designed, built, installed, validated, and ready to operate. But finding a trusted...
When it comes to machine safety development, it can be a struggle to know where to start. But through many years of experience, we know a systematic...
Machinery significantly improves workplace efficiency and productivity, but machine safety deficiencies (mistakes) can put your employees, business,...