Below are additional details about the types of components generally used in our fabricated safety solutions.
Durable and tamper-resistant barrier guarding
Perimeter fencing and machine enclosures are often used in conjunction with safety switches, interlocking devices, and door-handle actuators to prevent access to hazards while the machine is in an energized state. A variety of panel materials are available, the most popular being wire mesh and polycarbonate.
Fixed guarding is designed to physically prevent users from reaching Around, Under, Through, or Over (A-U-T-O) the guarding to be exposed to the hazard during machine operation. The mechanical portion of the design package will specify the best type of guarding for the application.
MPSA offers a choice of safety guarding materials:
Welded steel guarding
Simple design installs quickly

Stable and durable

Steel mesh fence is completely welded to the steel frame

Quick-connect assembly system

Meets important safety standards requiring a non-common tool for disassembly

Available with hinged or sliding doors

Easily integrates with safety controls, light curtains, or other safety components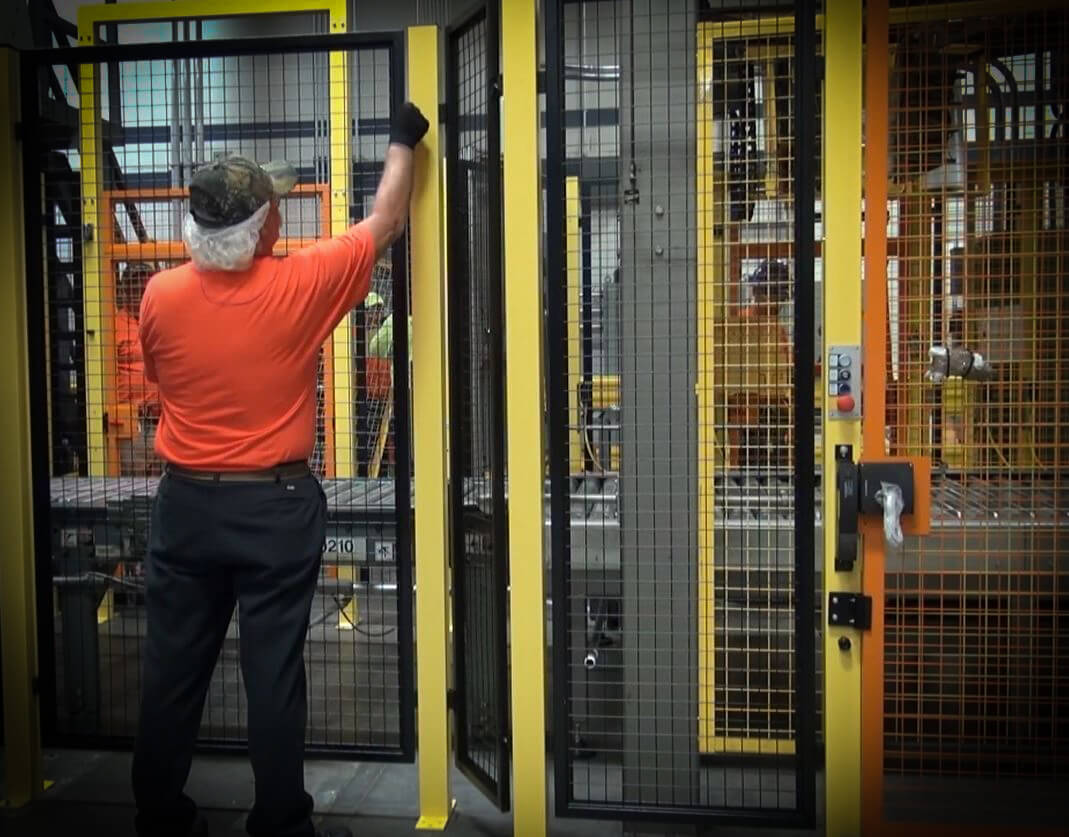 Anodized aluminum framing
Can be custom designed to fit around the unique shapes of a machine or area

Easily integrates with conveyors, ergonomic workstations, and custom machinery

Clean lines and aluminum surface offer an attractive, modern appearance

Easy to relocate or reconfigure if used as perimeter fencing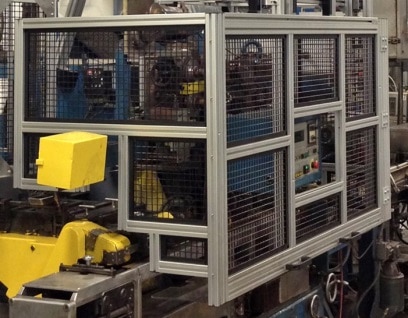 Rigid frames with LexanTM shields let in ample light and do not obstruct view of part.
Drill press guard that mounts directly to the drill press.
Milling machine guards can mount directly or be free-standing.
Lathe guards use linear rails and rollers to allow the guard to easily slide over the gear case when changing tooling.
When a guard is open, an optional safety interlock switch instantly cuts power to the machine.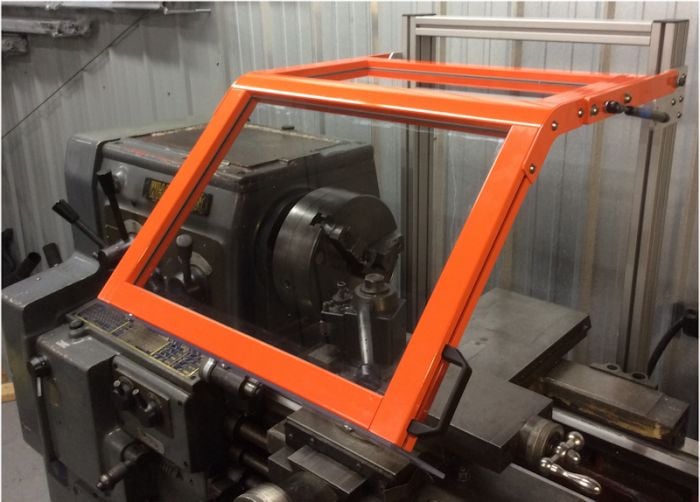 Presence-sensing devices include safety light curtains, safety laser scanners, safety contact strips, bumpers and safety mats.
Safety light curtains and safety scanners are designed to automatically stop the machine if a light beam is breached.
Tactile safety monitoring devices such as safety mats, edges, and bumpers stop the hazardous movement of machinery when the devices are actuated by physical contact.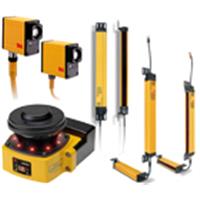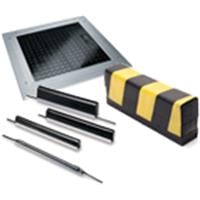 Integrated Safety Controls
MPSA has decades of experience designing and building machine safety systems with a variety of types of integrated controls, including safety interlock switches, programmable safety controllers and monitoring relays, reliable operator controls, pneumatic safety valves, hydraulic block and vent valve assemblies, and more.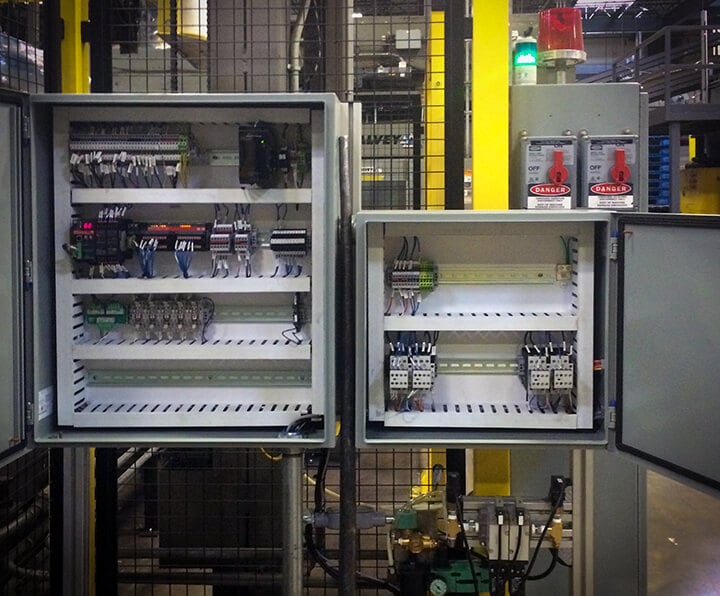 Provide a compliant and safe working environment.
Take the first step. Ask MPSA to identify your machine safety and compliance issues. We can do the rest.
We can schedule and manage the installation of your new safety solution when it best suits your manufacturing or operating schedule.
We can test the new machine guarding & safety control system to verify all risks are eliminated or controlled and in conformance with ISO 13849.
Have a machine safety concern? Tell us about it!
Request an MPSA professional on-site visit to identify hazards in your machinery and processes.