As materials for an MPSA machine safeguarding project are ordered, manufactured, tested, and staged for shipment, the project manager is busy making preparations for installation.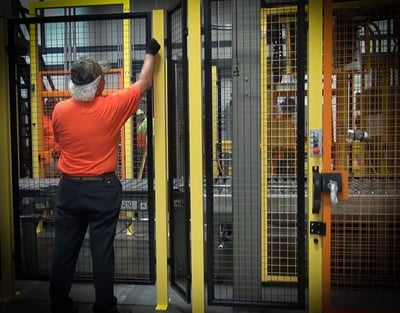 Provide a compliant and safe working environment.
Take the first step. Ask MPSA to identify your machine safety and compliance issues. We can do the rest.
Learn how we fabricate machine guarding and assemble safety controls in our ISO 9001:2015 certified facilities.
We can test the new machine guarding & safety control system to verify all risks are eliminated or controlled and in conformance with ISO 13849.
Have a machine safety concern? Tell us about it!
Request an MPSA professional on-site visit to identify hazards in your machinery and processes.