About MPSA
Since 1991, Machine Process and Safety Assessment Group (MPSA) has been a recognized leader in the safeguarding of process and manufacturing environments. Our team of safety consultants, engineers, designers, project managers, and technicians will help you comply with required machine guarding safety standards without compromising your processes.
We offer machine safeguarding solutions such as: safety surveys and machine risk assessments; OSHA-compliant machine guarding (with or without integrated safety controls); point-of-operation guards for machine tools such as lathes, drill presses and milling machines; machine safety training and other safety services.
We can also help you protect your personnel by reducing exposure to major electrical hazards, such as arc flash. We can provide Permanent Electrical Safety Devices (PESDs), lockout/tagout (LOTO) kits, awareness signs and other products to maximize safety in the workplace.
MPSA is a division of Airline Hydraulics Corporation, an ISO 9001:2015 certified distributor of fluid power and automation products and engineered systems. As a division of Airline, we can distribute a wide array of machine safeguarding components, such as interlock switches, safety light curtains, safety relays, and network devices.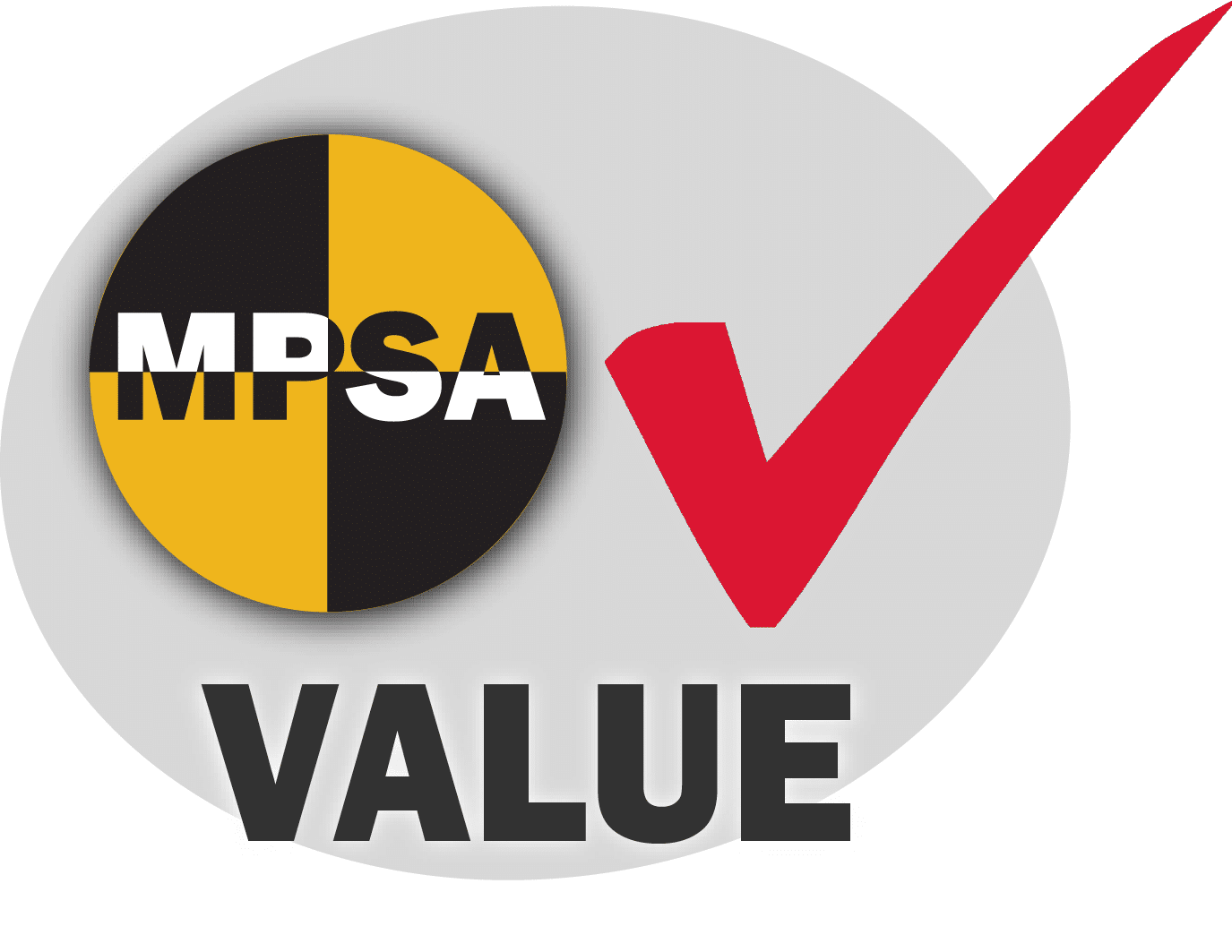 What makes us different from other machine guarding suppliers?
Well, a lot of things. Click the features below to learn why we're the best choice for turnkey machine guarding.
Understanding Your Requirements
We don't miss important details when designing safety systems. We conduct detailed and collaborative reviews of equipment with owners, operators and maintenance personnel. We will fully understand (and document) important functional requirements regarding access, operations, quality and productivity.
Machine Stop-Time Analysis
Unlike the competition, we don't need to guess, estimate or hire-out to get your exact machine stop-time (which is important for properly installing safety light curtains). MPSA has expertise in conducting machine stop-time analysis and controlling access to all types of hazardous energy sources (including pneumatic and hydraulic sources).
cGMP Compliance
We can provide cGMP compliant guarding designs and materials suitable for food, beverage, and pharmaceutical operations.
Dedicated Project Management
Clients are assigned a single point of contact throughout the entire MPSA process. MPSA is staffed with a full-time team of specialists dedicated to turnkey machine safety solutions, so there isn't a need for subcontractors or secondary vendors. We excel in the management of large-scale projects, often involving multiple production lines in a number of different facilities.
In-House Engineering
Unlike other machine-safety companies, MPSA has its own dedicated engineering team. We can engineer new safety solutions and even "re-engineer" and document existing machine-control systems. This is beneficial when the client's control functionality is unknown or their original schematics are not available.
Safety Surveys & Risk Assessments
We can perform a Machine Safety Survey (1-2 hours) aligned with regulatory requirements and industry-consensus standards.
If a more thorough analysis is required, we can perform a Machine Safety Risk Assessment (8+ hours) in accordance with ANSI, ISO, or RIA machine risk assessment guidelines.
Recommendation Report w/ Cost Estimate
After evaluating your machinery, we will provide a Recommendation Report identifying the scope and cost of needed safety upgrades. Other companies don't offer this, but our clients appreciate this information for budgetary planning and approvals.
Flexible Billing
Our clients appreciate our "pay as you go" approach to billing. This gives the maximimum impact to limited funding while reducing the highest risks and compliance gaps.
Client Approvals
Prior to any fabrication, our clients receive a fully-documented description of all safety upgrades for their approval. This minimizes design changes, installation delays, and cost overruns.
Brand Versatility
As a division of Airline (an industrial component distributor), MPSA offers a greater selection of components than the competition.
By representing several leading brands of machine safety components, we're never limited to a single brand, so our client's safety solution isn't limited either.
Control System Validation
Training
Our classes provide an understanding of machine safeguarding challenges and best practices to achieve a safe and compliant solution.
Provide a compliant and safe working environment.
Take the first step. Ask MPSA to identify your machine safety and compliance issues. We can do the rest.
Haven't read our blog? Then you're missing out on best practices and advice from our MPSA experts!
Receive periodic updates on machine safety news, events, videos, articles, and more.
Have a machine safety concern? Tell us about it!
Request an MPSA professional on-site visit to identify hazards in your machinery and processes.