I and the rest of the MPSA team are beyond thrilled to announce the launch of mpsasafety.com, and our new blog, Machine Safety Talk! Throughout my many years in EHS, I've learned that having even a basic understanding of machine safety information is critical to running a successful industrial/manufacturing business, mainly because it prevents machine downtime, significant injuries, and even death. That's why creating a new, information-packed machine safety blog was one of the main priorities when making the new website.
In this new blog, read and watch our machine safety experts (with decades of experience), share key machine safety information, advice, success stories, and more. Make sure to subscribe, because you don't want to miss out!

Watch our website launch video to learn about our new site launch
Jump to a Section
Blog Highlights

Informational
Our blog has valuable machine safety information all in one place, teaching readers information about safeguarding and maintaining machine safety protocols.
How do we know? Well, our MPSA team combines expertise in mechanical and controls engineering, machine safety requirements and standards, corporate EHS, technical problem-solving, fabrication, installation, project management, and so much more. Together, we're a dream team to provide vital information about machine safeguarding.
Consistent Content
Readers can look forward to new machine safety articles posted every month. You can bookmark our page, or better yet, subscribe so you never miss a new post!
Clean Design
Built on the brand new mpsasafety.com, our machine safety blog has a fast and straightforward design with updated content and YouTube videos, encouraging our readers to learn about machine safety and EHS.
Specific
Machine safety information and pieces of training are often overlooked until a close call or an accident occurs. That's why this machine safety blog is dedicated to publishing specific and valuable machine safety and EHS information for all of its readers to digest.
Personal
With decades of machine safety knowledge comes many industry-specific stories and learning experiences. So another benefit to our new machine safety blog is learning our industry experts, some with 40 plus years of experience, with their actual stories and experiences.
Notes from other Machine Safety Experts: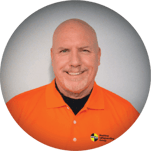 "Our clients celebrated our existing website, but we knew they really needed a fast, one-stop-turnkey shop for all things machine safety, so we created it!"
John Guckin
MPSA Division Manager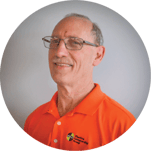 "As an engineer, I am always looking to get the information I need as quickly and accurately as possible. This new MPSA website will allow fast access to the information my counterparts are looking for in functional machine safety solutions."
Jamie Gaehring
Sr. Machine Safety Control Engineer/Project Manager
Summary
We are thrilled to roll out our new machine safety blog, Machine Safety Talk, and offer our readers an information hub for all things machine safety. So don't miss out; Learn from our experts with decades of experience and subscribe for all things machine safety!


Contact MPSA
If you have any questions or comments please do not hesitate to contact our MPSA machine safety experts!