MPSA's portable machine safety trainer uses four access points to teach and train students and personnel about compliant vs. non-compliant machine safeguarding methods.
Safety Control
Components Include
Programmable safety controller
Safety light curtains
Locking safety door interlock switch
Non-locking, non-contact safety switch
Positive force-guided relays (FGRs)
Emergency stop
Demonstrates These Key
Safeguarding Concepts
Dual-channel redundancy of the emergency-stop circuit and the safety input/output devices
Monitored reset of emergency stop circuit
Reliable control of the motor
Safe-distance calculation for safety light curtain placement
Proper selection and placement of physical guarding
Request an on-site or virtual demo!
Schmersal Series 440 Safety Light Curtains
The system consists of a receiver and a transmitter and has the following features:
• Protective mode automatic (automatic start after the release of the protection zone)
• Restart Interlock (manual reset)
• Double acknowledgment/reset
• Contactor control (EDM)
• Beam coding A
• Blanking of fixed protection field areas
• Blanking of fixed protection field areas with the movable edge region
• Blanking of movable protection field areas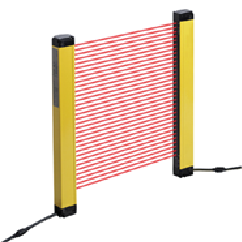 Schmersal AZM 200 Solenoid Interlock Switch
The AZM 200 with non-contact electronic safety sensors is designed for application in safety circuits and is used for monitoring the position of movable safety guards.

The safety function consists of safely switching off the safety outputs when the safety guard is unlocked or opened and maintaining the safe switched off condition of the safety outputs for as long as the safety guard is open.

The system consists of a solenoid interlock safety switch and a door handle actuator.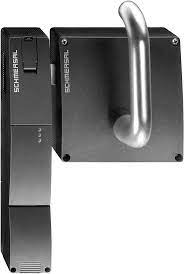 Eaton M22 Emergency Stop Operator
The M22 is a twist-to-release emergency stop operator with mechanical indication. It is red and non-illuminated. Associated components include an Eaton M22-K01 contact block 1NC screw terminal and an Eaton M22-XBK5 60 mm round E-Stop legend plate. Pressing the E-stop causes the Omron G9SP Safety Controller to de-energize the Omron FGRs and drop motor power to the rotating hazard.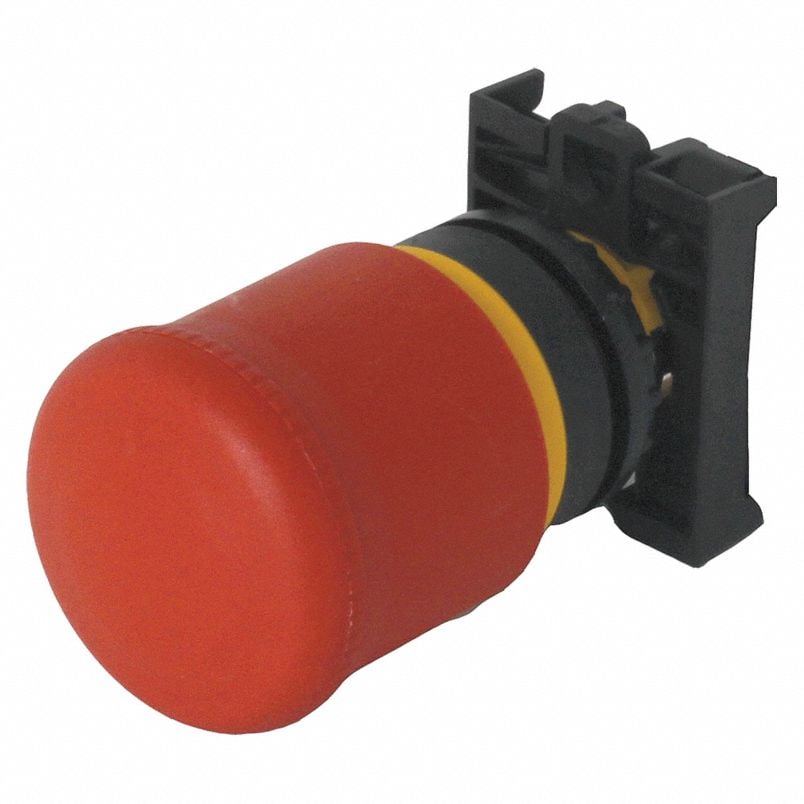 Haven't read our blog? Then you're missing out on best practices and advice from our MPSA experts!
Have a machine safety concern? Tell us about it!
Request an MPSA professional on-site visit to identify hazards in your machinery and processes.