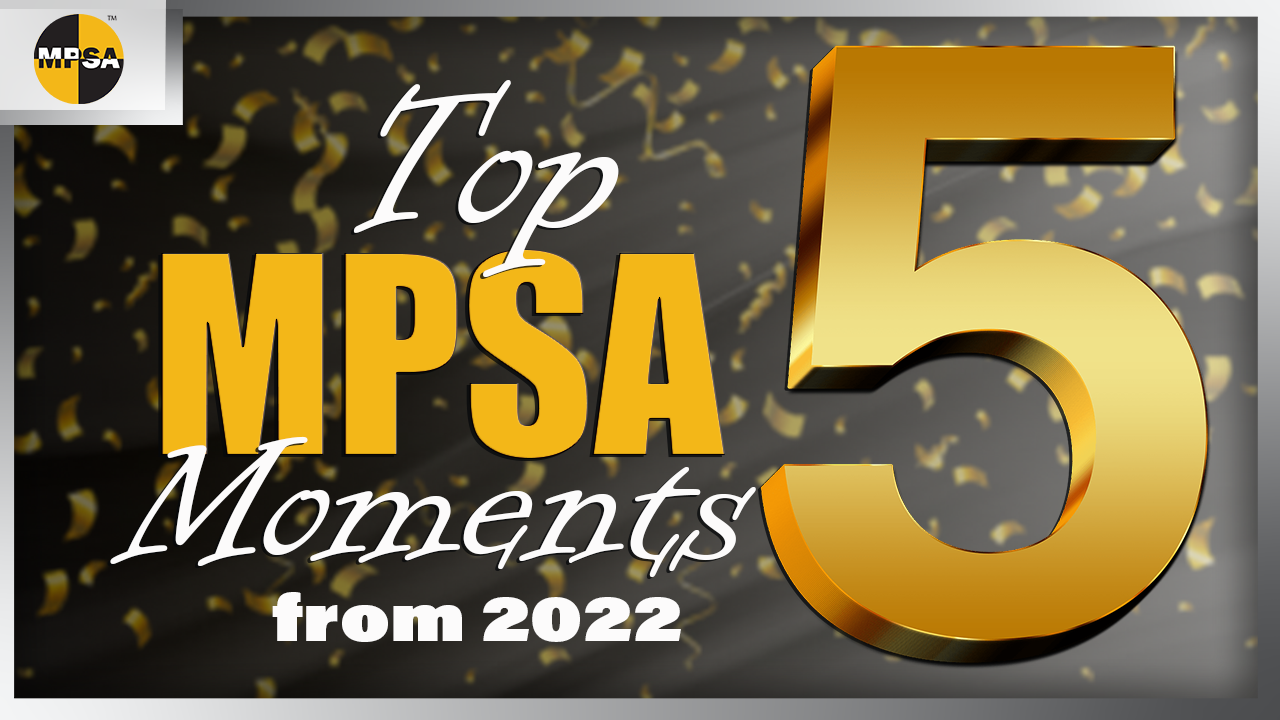 Top 5 MPSA Moments from 2022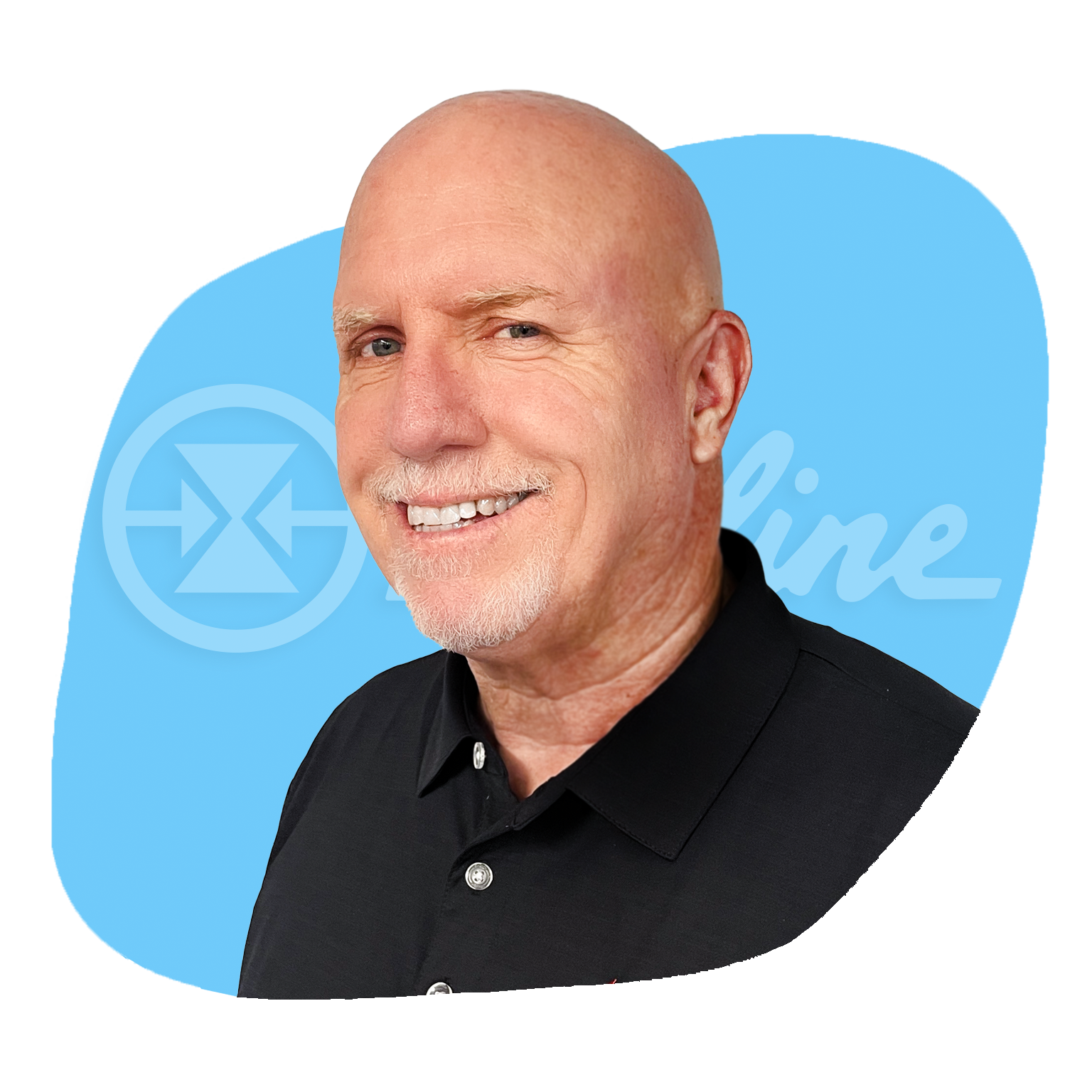 2022 was another successful year for MPSA, thanks to our team of experts, loyal partners, and customers. Here are our top five moments from the year:
Skip to a Section
1. New Website Launch
To serve our customers the best in machine safety, we launched the new and improved mpsasafety.com in March 2022 to be a faster, one-stop shop for turnkey machine safety solutions. The website also includes a machine safety resource center to access recorded webinars, our new blog (more on that below), virtual and in-person training sessions, and more.

2. New Machine Safety Blog

Our machine safety blog, Machine Safety Talk (which you're reading right now!), helps readers learn best practices and practical solutions to make machinery and processes safer for workers. Explore ways to mitigate risks and become compliant with industry consensus standards by learning from our experts' collective experience. Make sure you subscribe because we post new articles every month!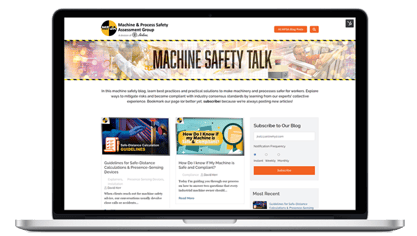 3. Three

Trade Show Showcases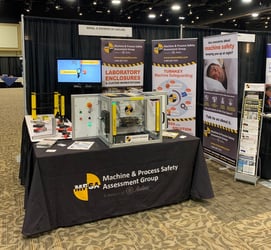 MPSA's experts share their knowledge at trade shows and conferences nationally. In 2022, we went to three trade shows and met and discussed machine safety experiences with passionate trade show participants. Check out our news and events page and see if we are coming to a trade show near you in 2023.
4. 200+ Safety Assessments Completed
✔️
MPSA successfully complemented over 200 safety assessments for customers in 2022. Our Machine Safety Surveys and full Risk Assessments identify your machines and processes' visible and hidden hazards. After uncovering areas needing improvement, a Recommendation Report is put into place with prioritized items and budget estimates.


5. 80+ Automation Equipment Guards Installed

✔️
MPSA designs customized mechanical guards with quality and durable materials, including Bosch Rexroth's aluminum framing and GSM's powder-coated steel frames. Our services include manufacturing, installation, validation, and maintenance throughout the lifespan of the equipment. Check out some examples of the projects we completed in 2022.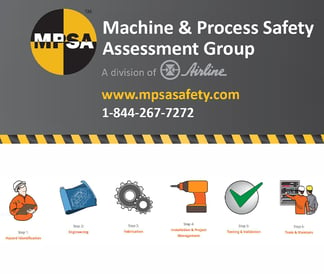 Turnkey is Best!
MPSA is a trusted turnkey machine safety solutions provider. Since 1991, our safety consultants, engineers, designers, project managers, and technicians have helped you comply with required machine guarding safety standards without compromising your processes.
Summary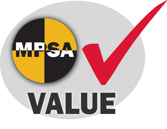 It's been another incredible year for MPSA - we proudly support our customers and communities with the expertise and technologies they need to do the job. Lastly, it wouldn't have been possible without our community of partners, customers, and Dream Team! THANK YOU!
Machine Safety Resources
Most Recent
It's that time of year when ghosts and goblins come out to play, and while we enjoy a good scare during the Halloween season, there's one thing that...
Safety must stand as an unwavering pillar in any laboratory setting, ensuring innovation thrives without compromising the well-being of those at the...
At your facilities, the utmost priority is the safety of your employees and the integrity of your operations. Every day, your machines are crucial in...
Ensuring the safety and well-being of employees operating industrial machinery requires a deliberate and well-designed approach. Applying "quick fixes
Did you know there's a crucial connection between machine safety maintenance and the well-being of your workers? It's true! And as technology...
Here at MPSA, we define turnkey machine safety solutions as designed, built, installed, validated, and ready to operate. But finding a trusted...
When it comes to machine safety development, it can be a struggle to know where to start. But through many years of experience, we know a systematic...
Machinery significantly improves workplace efficiency and productivity, but machine safety deficiencies (mistakes) can put your employees, business,...